(This post is the funny, but true backstory to my new Igniting Souls audio blog on iTunes. You can Subscribe to it FREE here. I suggest listening to episode 6 first. You'll realize why when you read below.)  
Is failure friend or foe?
Some people are allergic to failure. In the past, I certainly was. I worried too much about my image and my reputation. If I didn't know how to do something, I simply wouldn't try. Like most people, I didn't want to look dumb, ignorant, or incompetent. As a result, I stayed safe within my comfort zone.
Recently, my friend Jared Easley told me I should start an audio blog. I found his suggestion ironic because in early 2014, I put this as one of my top 3 goals for the year. I even bought a mic.
I knew I could reach more people if I created regular content on iTunes. Back in February, 2007 I started the Igniting Souls Podcast. It was simply a place to post sermons. It wasn't bad, but it didn't feel conversational. Because I spoke to hundreds or sometimes thousands with those messages, the podcast didn't really feel personal.
Plus maintaining the podcast took the "fun" out of it. Back then, there were so many steps to get the episodes edited, uploaded, and produced. In a matter of time, it became a labor of love and I ended up quitting it back in January 2011.
Real failure results from never trying
I took Jared's suggestion last week seriously. Within 24 hours I had my first episode recorded. He told me I could and should make short episodes—10 minutes each. My new mic made this process incredibly easy.
Sometimes all we need is a little permission to confront our fear of failure.  (Tweet This)
Jared told me I could simple read my old blog posts. I cranked out 4 more episodes in a couple hours and we went live in no time. The results came back rather quickly and I received some positive feedback from listeners. (Read below the pics to see my 5 failures.)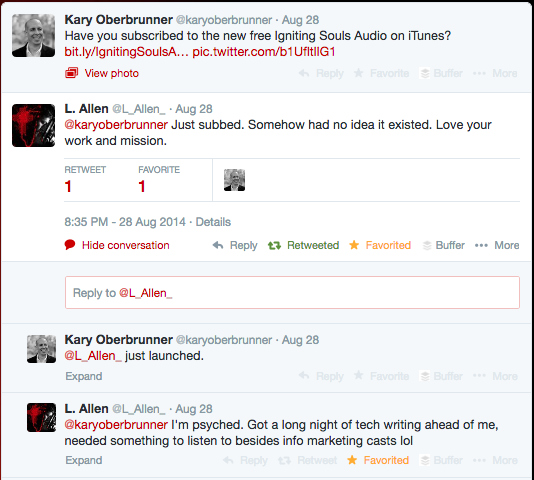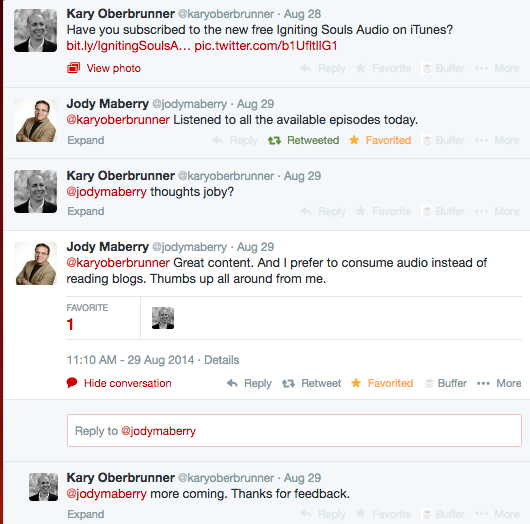 Sometimes you need to strike out before you connect
Although the whole process was incredibly simple, it still didn't feel right. Sure, I created solid content, but something felt a little "off." For some reason, I couldn't identify my angst. That was…until I got some constructive criticism. The anonymous commenter said this:
Just finished rating, reviewing, and subscribing to Kary`s podcast awesome stuff content was killer. A little constructive criticism also he is a very well spoken guy seems like he is trying real hard to be clear in what he says so much though it makes for a slow start. I would say to him not too worry about the clarity so much and let his natural passion and zeal shine through right from the beginning. But once I heard the content I could hear his passion. I will be listening!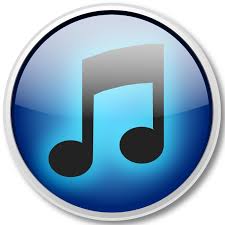 I am SOOO glad someone was honest enough to tell me what I was feeling. After reflecting…the first 5 episodes did feel like strikes. Sure I was in the batter's box swinging hard, but it took more effort than it should have. I felt like I had to try to make it perfect. The episodes certainly didn't feel conversational.
Despite the failures—all 5 of them—I walked up to the plate today and did episode number 6. BOOM!
Immediately, I knew I connected. It felt effortless. No edits. Duh! When you're chatting, you don't need to correct yourself. Mistakes are fine when you're not performing.
Let my lessons in failure gives you permission to confront your own fears.
(Depending upon your browser you may be able to listen to Episode 6 below. If not, click here and subscribe in iTunes.)