Filmed at Shawshank Prison
Kary Oberbrunner is a huge fan of The Shawshank Redemption. People enjoy the movie for many different reasons. Some perceive it as a metaphor for a struggle in their lives. Others interpret it as a source of hope for a difficult situation. Kary understood it as a journey through 3 stages—PRISON, PLAN, PAYOFF.
Kary  left his day job to pursue his dream job — Igniting Souls. Through his writing, speaking, and coaching, he helps individuals and organizations clarify who they are, why they are here, and where they should invest their time and energy. He is the founder of Redeem the Day, which serves the business community, and Igniting Souls, which serves the non-profit community. The author of several books, Kary and his wife Kelly are blessed with 3 amazing children and live in Columbus, Ohio.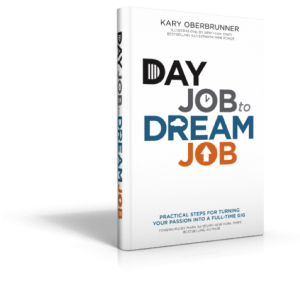 Like 86% of the population Kary felt imprisoned by his day job. He knew to break free from prison he needed a plan, just like Andy Dufresne. Rather, than just dream, he decided to turn his passion into a full-time gig. After "going pro" he put his 9 step plan in a book called Day Job to Dream Job.
Millions of people are squandering their talents and wasting their time in jobs they don't love. They feel trapped and dissatisfied, afraid to risk their financial security to pursue their dreams. But anyone can make the leap from day job to dream job–with the right amount of knowledge, encouragement, and guts. Author, life coach, and speaker Kary Oberbrunner shows readers how to launch their dream jobs and experience the freedom to go as they please, earn as they wish, and live as they like.

His nine proven steps will help readers "jailbreak" from their day jobs without relying on an MBA, investors, or a lucky break. They'll will discover how to:

overcome self-limiting beliefs that sabotage success

start lean and stay lean by ignoring conventional thinking

build a dream team of experts committed to their cause

carve out a niche and get noticed in a noisy world

market beforehand to create critical momentum

monetize a message to its full potential

achieve personal clarity, competence, and confidence

earn greater influence, impact, and income in the marketplace

Through sharing his own story and the success of others who have followed his process, Kary shows readers that anyone can turn their passion into a full-time gig.
Kary wrote most of the book in summer 2013, a year after he escaped his day job. During early Fall he collaborated with NY TImes bestselling illustrator Mike Rohde to develop illustrations for each step within the Dream Jobber Plan. Mike is a talented genius. Several of his initial drafts are included below:
Kary wrote much of the book at Shawshank Prison (The Ohio State Reformatory).
In his own words, here's why he came back to "Shawshank Prison." Excerpt from the book:
I'm sitting in Shawshank Prison right now, writing this book.

I made the trip to Mansfield, Ohio, to the Ohio State Reformatory—the prison used to film The Shawshank Redemption—with one single purpose in mind. I wanted to start off this first chapter literally inside the prison cell. I wanted the door slammed shut behind me and with it any chance of hope for escaping. I wanted to remind myself how I used to feel, completely separated from any chance at freedom.

I'm in the exact cell where Andy served solitary confinement as punishment for playing his famous anthem of freedom. Although it's June, this cramped room feels strangely cool. The lady who let me in tried to convince me that this entire prison is haunted. As if the ghost tour signs don't give me enough warning.

I'm not going to lie. It feels a little spooky. Unlike a mainstream museum, overpopulated with people, this one feels quite lonely. Come to think of it, I'm the only person in this entire block of cells. (OK, now I'm starting to scare myself.)

Trust me. These cells haven't been cleaned for decades. All the proof you need is the old, stained mattress in the cell next to mine.

It all feels so odd because the last two years I've been free. Although I'm living my dream job today, it's easy to forget how many years I spent stuck in my day job. I've vowed never to lose perspective and empathy for those still stuck.

That's why I came back.

For you.

I've seen too many causalities to stay silent. A former Citizen of Shawshank, like Andy, I've since found my own Zihuatanejo.

Don't worry. Before we're done that will all make sense—including Zihuatanejo. But in the simplicity of this moment, in the words of Andy, you only have one of two choices—get busy living or get busy dying.

I hope you choose to get busy living. And if that's your choice, then keep reading—so we can get busy planning.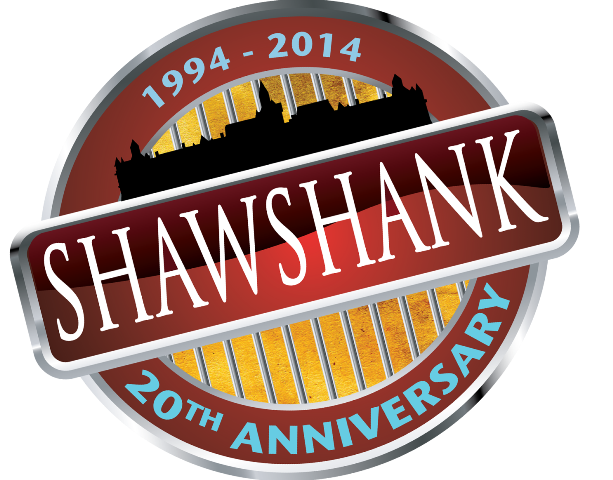 Kary wrote the book for you. His passion is to Ignite Souls. He wants you to experience:
Freedom—and go as you please
Finances—and earn as you wish
Fulfillment—and live as you like
Why Read Day Job to Dream Job?
1. Day Jobs are killing people*
STRESS = 70% of American workers experience stress-related illnesses.

BURN-OUT = 34% think they will burn out on the job in the next two years.

HEART ATTACKS = The Los Angeles Times reports that there is a 33% increase in heart attacks on Monday mornings.

INJURY = Entrepreneur magazine adds that there is a 25 percent increase in work-related injuries on Mondays.

DEATH = According to the National Centers for Disease Control and Prevention, more people die at nine o'clock Monday morning than at any other time of day or any other day of the week.

SUICIDE = Male suicides are highest on Sunday nights, with men realizing that their careers—and possibly their finances as well—are not where they want them.

* Research from 48 Days to the Work You Love by Dan Miller.
 2. Our world and workforce has changed
UNEMPLOYMENT= In the last five years, the unemployment rate approached 10 percent.

JOBS= The Bureau of Labor Statistics (BLS) reports that people hold an average of eleven jobs just between ages 18 to 44.2

CAREERS = The average US worker will have many careers—seven is the most widely cited number—in his or her lifetime.

LENGTH = The BLS reports that the median number of years that wage and salary workers remain with their employer is 4.6 years.

ROLES = Studies estimate half of the American workforce will soon consist of freelancers, consultants, independent contractors, entrepreneurs, "electronic immigrants," and so forth.

In summary, the average worker will change her career seven times, hold eleven jobs before the age of forty-four, remain in her current place of employment for less than five years, and probably move into a freelance/independent contractor role.
3. Creating your Dream Job is easier now than ever
MORE ACCESS=If you know the rules and abide by them, no one is beyond your reach.

MORE RESOURCES=If you know where to go, the world is at your fingertips, literally.

MORE CONNECTED=If you can get online,you can run your businesses. 

MORE INCENTIVE=If you don't have to stay, why would you?

MORE INSTRUCTION = If you read this book, you can plan and implement your escape.
Get the Book = Day Job to Dream Job is available anytime, anywhere.

Experience Dream Job Bootcamp = Discover how to turn your passion into your full-time gig.