Get ready to meet real people with real problems who pushed through and embraced their real potential.
Tears flood my eyes as I tell my author story. Today, I literally see my dream becoming a reality. I feel humbled and honored. Wow—and to think that just a few short years ago I didn't think I would even make it through a whole day.

My greatest dream in life was to be a wife and mother. I love family and I longed to be married for life so I could pass that legacy down to my children as my parents and grandparents did for me. My dream was fulfilled when I became a pastor's wife and mommy.
For 15 years we had the privilege and honor to minister to thousands. We were also miraculously blessed with five beautiful children. However, behind closed doors things were extremely dysfunctional.
Tragically in June of 2009 my dream died. I became a single mother to my children ages 12, 9, 6, 3 and 10 months old. Within a few months after that, my husband completely abandoned us. I was left not only to raise our children in the midst of my severe grief, but I was also forced to try and find some way to make income in order to provide for them.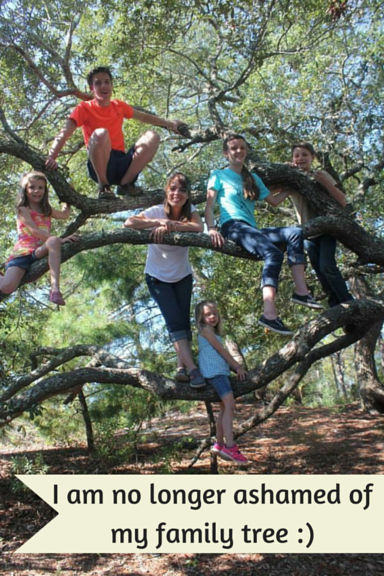 Thankfully, my wonderful, Godly parents took us in for two years. They were instrumental in helping us heal. My dad graciously became a fill-in-father and selflessly provided for us on his retirement budget. With their many prayers, unconditional love, and wisdom, we emerged from our sorrow and mourning.
However, unexpectedly my dad tragically passed away from a head injury on my parent's 48th wedding anniversary. We were absolutely devastated!
Shortly before his death, my dad sold the house in order to find a different plan. Unfortunately, he never expected to sell it so quickly.
A few days after the funeral, I remember looking into my mom's eyes. I saw so much despair. I immediately knew that although her heart longed to help, she no longer could emotionally or physically manage. She needed time to heal without us.
In that moment, I became husbandless, fatherless, and now a homeless mother to 5 young children.
"God!" I yelled at the top of my lungs in my car, while banging the steering wheel. "You promised me you wouldn't give me more than I can handle."
I felt so much pain. I wanted something or someone to take it away. I felt like dying. In tears I visited my pastor and cried out for help. He and his wife miraculously had a whole living area in their basement available for us. (Another family had just moved out just the month before.)
We lived in what I call the cave for two years while we built a Habitat for Humanity home. During that time, God truly taught my feet how to dance upon disappointment.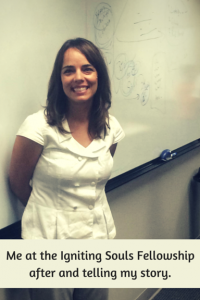 As we chose to embrace our suffering and not run from it, God's Divine Grace collided with our human desperation. This taught my children and I how to dance upon life's tragedies. Even though, we still have disappointments, I can honestly say, we are now living a fearless life, full of freedom and joy.
I have lived in my new home now for almost 2 years and just in the past 6 months God has been dealing with me about sharing my story with others.
On April 16 I was scrolling down Facebook and saw HOW TO WRITE YOUR STORY by Kary Oberbrunner. I immediately shared it to my page and watched the webinar. Every word resonated with me. Without even thinking I submitted my application and the reason I wanted to write a book.
Kary interviewed me and accepted me into Author Academy Elite. After I signed the papers, I thought to myself, "What did I just do? I have no money to pay for this. Who am I to think I could ever write a book."
I literally stepped out in pure faith. Kary and the Igniting Souls Tribe have been so encouraging to me. At my first Igniting Souls Fellowship I heard Kary say, "The most damaging thing in the life of a child is the unlived life of a parent." Immediately, I felt peace about my choice to publish my book.

When I started writing my book I felt extreme resistance. Then Kary posted an article called:
"We give God too much credit."
After reading this it revolutionized my thinking. If I am delighting myself in the Lord than he will give me the desires of my heart. Therefore I am in God's will by writing a book.
That was a huge turning point for me. In fact, after reading it that night I stayed up for 12 hours straight and finished my proposal.
Since I decided to take the plunge, God provided the final payments for Author Academy Elite. This too was a miracle since I have a very limited budget.
I want to encourage any aspiring authors. Now is your time! God is no respecter of persons and he can do amazing things with your story too.
Remember, "You are an overcomer by the blood of the Lamb and the Word of your testimony." People need to hear your story!
My heart and passion for my book is to help single women to deeply connect with their Creator, so that His unconditional love will embrace them and show them how special and unique they really are, resulting in a beautiful freedom to live a fearless life full of purity, hope and joy!
I pray my story will change the fabric of this nation and will leave a legacy for generations to come. Not for my glory but all for the Glory of Christ!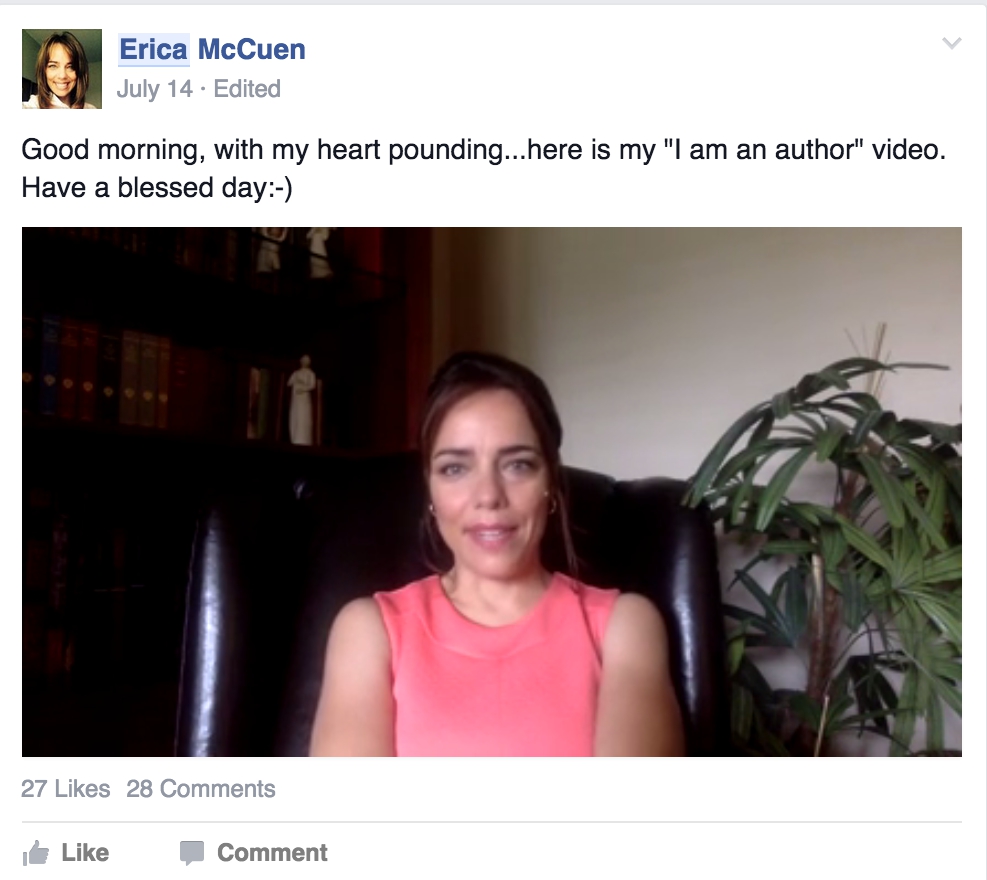 (Read our most recent past success stories here and here)